We created a special category for this often overlooked genre. These books are beautifully illustrated with more text than you'd find in your usual picturebook. They are often considered too advanced for the picturebook crowd and too young for chapter book readers. Think again. The stories you find here are worth the time of any reader and make great read-alouds.
Click the image of the book for more information about each title.

$15.99
ISBN: 9781596435575
Availability: Not on our shelves now, usually available for pick-up or shipping in 1-10 days
Published: First Second - May 14th, 2013
Theodora is perfectly normal, thank you very much.  It's just that she likes a different salsa from everyone else, and buys different fabric, and--
When Theodora meets Chad, she knows she's not such an odd duck.  But then again, maybe two odds make a right...
This fun graphic-novel/ picture book hybrid tells a story for anyone who feels they don't fit in.  As a bonus, the illustrations are hilarious.
---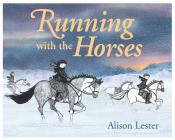 $16.95
ISBN: 9780735840027
Availability: Not on our shelves now, usually available for pick-up or shipping in 1-10 days
Published: NorthSouth (NY) - February 2011
---

Email or call for price
ISBN: 9781845075361
Availability: Special Order
Published: Frances Lincoln Ltd - March 23rd, 2010
---

$17.99
ISBN: 9780763644536
Availability: Not on our shelves now, usually available for pick-up or shipping in 1-10 days
Published: Candlewick Press (MA) - February 23rd, 2010
---